Remote and hybrid event production
Stress-free
multilingual events
In today's world of remote and hybrid events, there is a lot to keep in mind. Throw in the complexity of multiple languages and participants connecting from all over the globe, the risk of a Tower of Babel remake is all too real. This is where we come into the picture.
We help you create memorable multilingual events where technology doesn't get in the way. When you partner with us you receive:
Many formats,
many languages
Are you planning an event with:
Remote speakers and on-site attendees?
On-site speakers and remote attendees?
All of the above + multiple languages?
Keep reading to find out how our solutions help attendees and speakers feel connected and involved, each in their own language.
A one-stop shop for
multilingual meetings
We'll suggest the best fit to cover your needs and adapt our service package to something that works for you, whether that be 100% remote or a hybrid setup.
Video conferencing event platform
Landing page showcasing multilingual streaming
Branded event registration or landing page
Multilingual breakout rooms
Real-time bilingual tech support
Presenter preparation and rehearsal
Simultaneous interpretation solutions
Multiple language channels or streams
Real-time captioning in language of choice
Recordings in language of choice
Live streaming in language of choice
Branded screens and name tags
Microphones, PA, and recording systems
Host international meetings where
everyone feels heard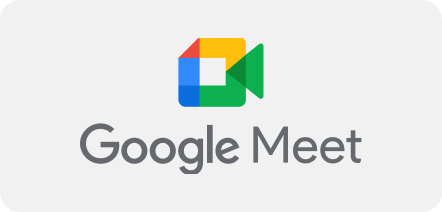 Connect audiences regardless of their language and location with the peace of mind of knowing we're just a message away.
Take a look and let our work speak for itself.
Special Jurisdiction for Peace
International Conference for Transitional Justice
45 participating countries
Services provided: Event design, technical setup and hosting on Zoom | Simultaneous interpretation in Spanish, English and French | Pre-recording sessions with international speakers | Language specific streaming to dedicated website | Broadcasting videos, banners, and transitions as per run of show | Breakout rooms
Reporting environmental challenges through the stories of indigenous communities
speaker room in StreamYard
remote interpretation via Interactio
Services provided: Remote simultaneous interpretation in Spanish and English | Remote simultaneous interpretation system and technical support | Simultaneous interpretation app | Recording in language of choice
Colombian Family Welfare Institute
Official announcement of IDB financing for Sacúdete
Services provided: Interpretation booth, setup, and receivers for onsite participants and hybrid streaming | Simultaneous interpretation in Spanish, English, and Colombian Sign Language
3rd National Summit on Women and Peace
in-person and remote participants/speakers
Services provided: Onsite equipment setup to connect onsite participants/speakers to remote participants/speakers/interpreters via audio and video channels | Remote simultaneous interpretation in Spanish and English | Event design, technical setup, and hosting on Zoom